Junkride INDOOR JAM 2018
JUNKRIDE INDOOR JAM 2018
13.10.2018
6. year of legendary event in Junkride Freestlye Park Šurany
8. final round of Slovak Freestyle BMX CUP
Slovak FBMX Championship
UCI International Event

About event
Junkride INDOOR JAM is a sixth year of this awesome event in Junkride Freestyle Park Šurany. It is best indoor Freestyle BMX Park in Slovakia and great place for Slovak FBMX Championship. Also it is a final round of Slovak FBMX PARK and STREET cup. You can look forward to great day with chill, food, music and extreme riding by best riders from Slovakia and other Europe countries !
Event categories
BMX PARK MEN
BMX PARK WOMEN
BMX STREET
BMX AMATEUR
BMX JUNIOR – under 14 years old
Where ? Junkride Freestyle Park Šurany
Event will be in indoor bike/skate park Junkride Freestyle Parku Šurany
More info about Junkride Freestyle Park Šurany
Partizánska street 2, 94201 Šurany, Slovakia
Side program
Tents
Food
Music
Black Flys Zone
Monster Energy Zone
Junkride Shop
BMX video projections
Harmonogram
9:00 – 12:30 – training
12:30 – qualification BMX AMATER
13:00  – qualification BMX STREET
14:00  – qualification BMX PARK
16:30 – finále BMX JUNIOR
17:00 – finals BMX AMATER
17:30 – finals BMX STREET
18:00 – finals BMX PARK
18:40 – results announcement
20:00 – 21:00 – PARTY
Informations for riders
System of play
– disciplines BMX PARK and BMX STREET
– categories: Elite men, elite women, amateur, junior
– riding in heats 4-5 riders
– qualification – 2 runs – counts both
– to finals continue 10 riders
– if there will be less then 10 riders, we are riding straight finals without qualification
– finals – 2 runs – counts best run
– run duration is mx 1 minute
– 3 judges Michal "Maxo" Miškei, Robo "Kiwi" Kvito a Tomáš "Jimbo" Platko
 -Online registration !
PRIZE MONEY 300€
Registration fee 5€ 
Online registration throught e-mail
Send us email and write us: name, age, town, country, category, discipline, UCI license number
Event by Junkride Crew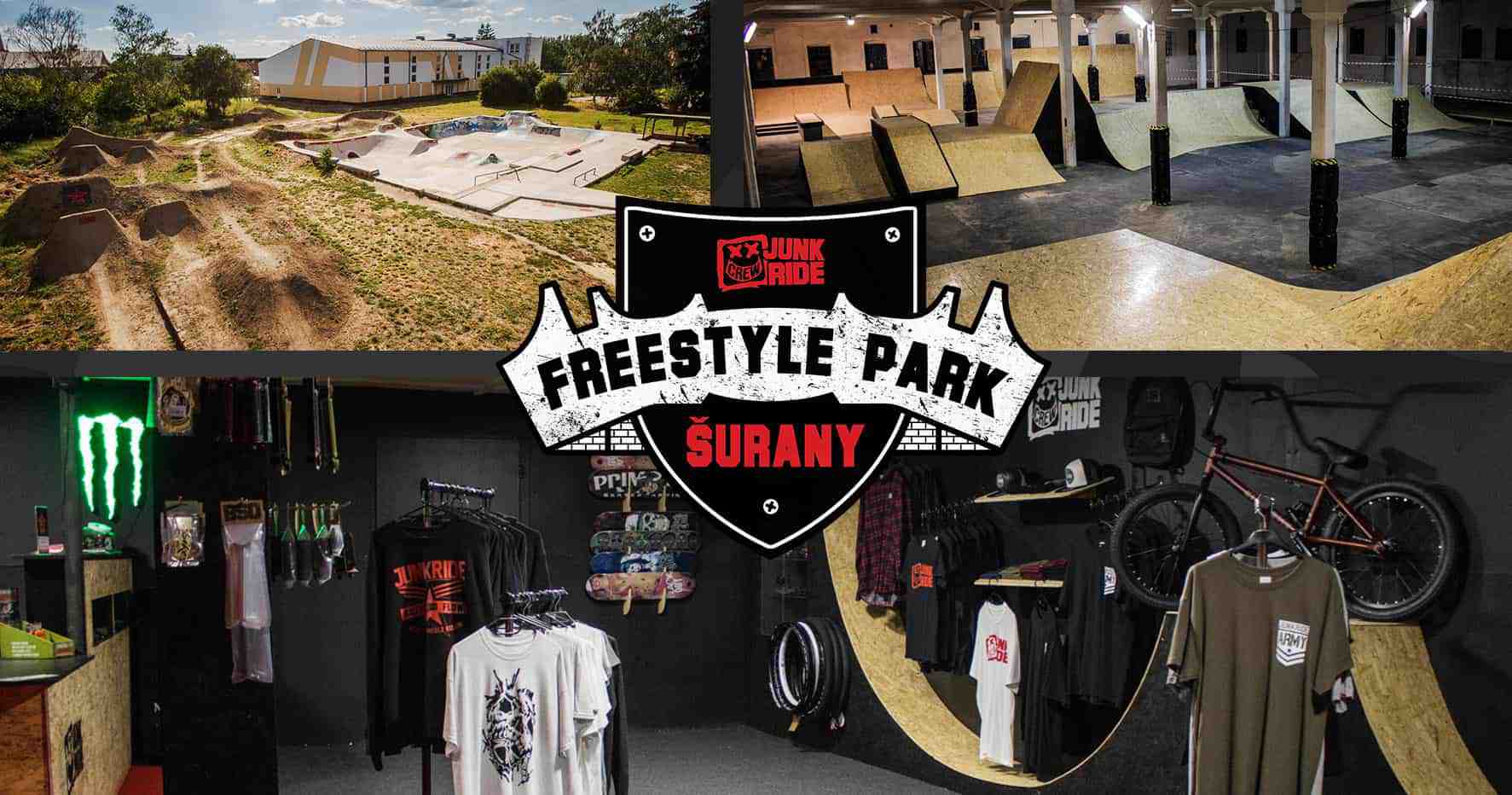 More info about Junkride Freestyle Park Šurany
Organisators and sponsors
Organisator:
Občianske Združenie Šurianski Jazdci
www.surianskijazdci.sk
Main sponsor and organisator:
 Junkride Crew
www.junkrideshop.com
With support of:
Slovenksý Zväz Cyklistiky www.cyklistikaszc.sk
Slovenská Asociácia Freestyle BMX www.safbmx.sk
Union Cycliste Internationale www.uci.org
Sponsors and partners:
Junkride Shop
Monster Energy
Black Flys
BSD Forever
Vans Everyday
Streetlife Crew
Fibo Karting
EN Servis
Fora Stav
Dirtbiker.cz
Vila Hermína
Kuruc Company Tetra K
Kabelschlepp
Quadraton Sound
Pizzéria Rioba
ALL Stars
Mesto Šurany

Junkride INDOOR JAM 2016 video:
Little gallery from history of our park
See ya 13.10.2018 in Šurany !
Join event on facebook