BIKEPARK CONSTRUCTION
One of JUNKRIDE Crew's main activities is the construction and maintenance of bike-skateparks. Junkride Crew originated at a time when bikeparks in Slovakia were almost not at all, so we had to build our own. We have been building bikeparks since 2007 when we were making the first jumps in Junky Dirtz bikepark in Trávnica. And then we made Junrkide Freestyle Park in Šurany, ESD Bikepark in Vráble and more.
In the 10 years of experience, we upgraded bikeparks construction to a professional level and under our company EX-CORP s.r.o. we are constructing bike-skateparks according to the European standard and according to the riders.
Our offer:
PROJECT OF BIKE-SKATEPARK
According to the conditions and requirements, we will create a porject of bikepark and obstacles, parameters, materials, dimensions, time, financial demands and we will elaborate graphic visualization of the bike-skatepark.
RAMPS AND OBSTACLES CONSTRUCTION
We can realize the construction of just one or a couple of obstacles in an existing park or in an exhibition or competition, exactly according to the applicant's idea with regard to functionality and conditions.
CONSTRUCTION OF COMPLETE BIKE-SKATEPARK
We complete the construction of a complete bike-skatepark, from design, through construction, testing to organizing the opening competition.
ORGANISING EVENTS
The opening of each skatepark is accompanied by a spectacular opening event and competition for riders. Such events are regularly repeated. We have experience with, for example, organizing the Slovak Championships and other annual events in our parks.
Types of parks:
Concrete bike-skatepark
the longest durability
suitable for all freestyle sports
highest price
Wooden bike-skatepark
lower price
need for more frequent maintenance
suitable mainly for indoor halls
suitable for all freestyle sports
Dirt bikepark, pumptrack
lowest price
regular maintenance
designed for BMX and MTB bikes
We build parks on a professional level, if you want to built bike-skatepark, contact us !
Our projects:
2018 / Junkride Freestyle Park Šurany – new bike-skate zone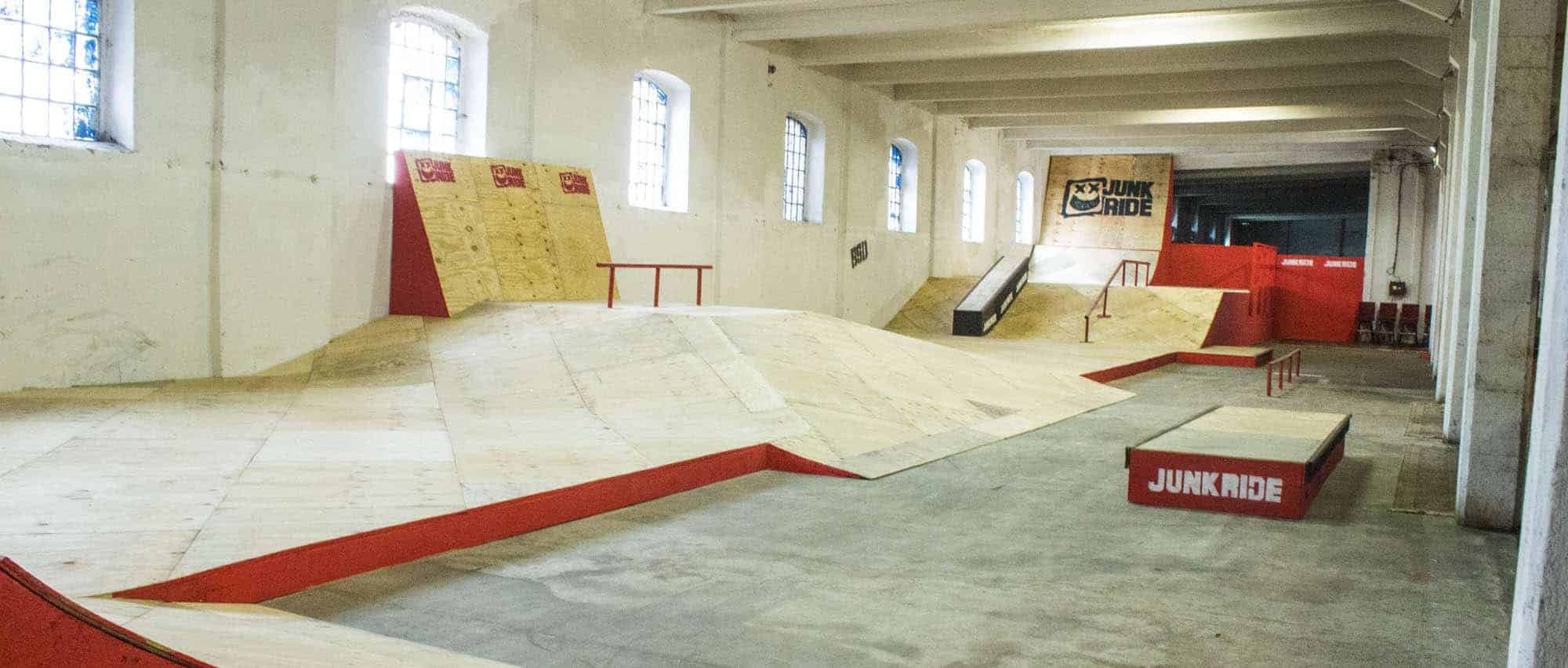 2017 / ESD Bikepark Vráble – completion dirt/slopestyle bikepark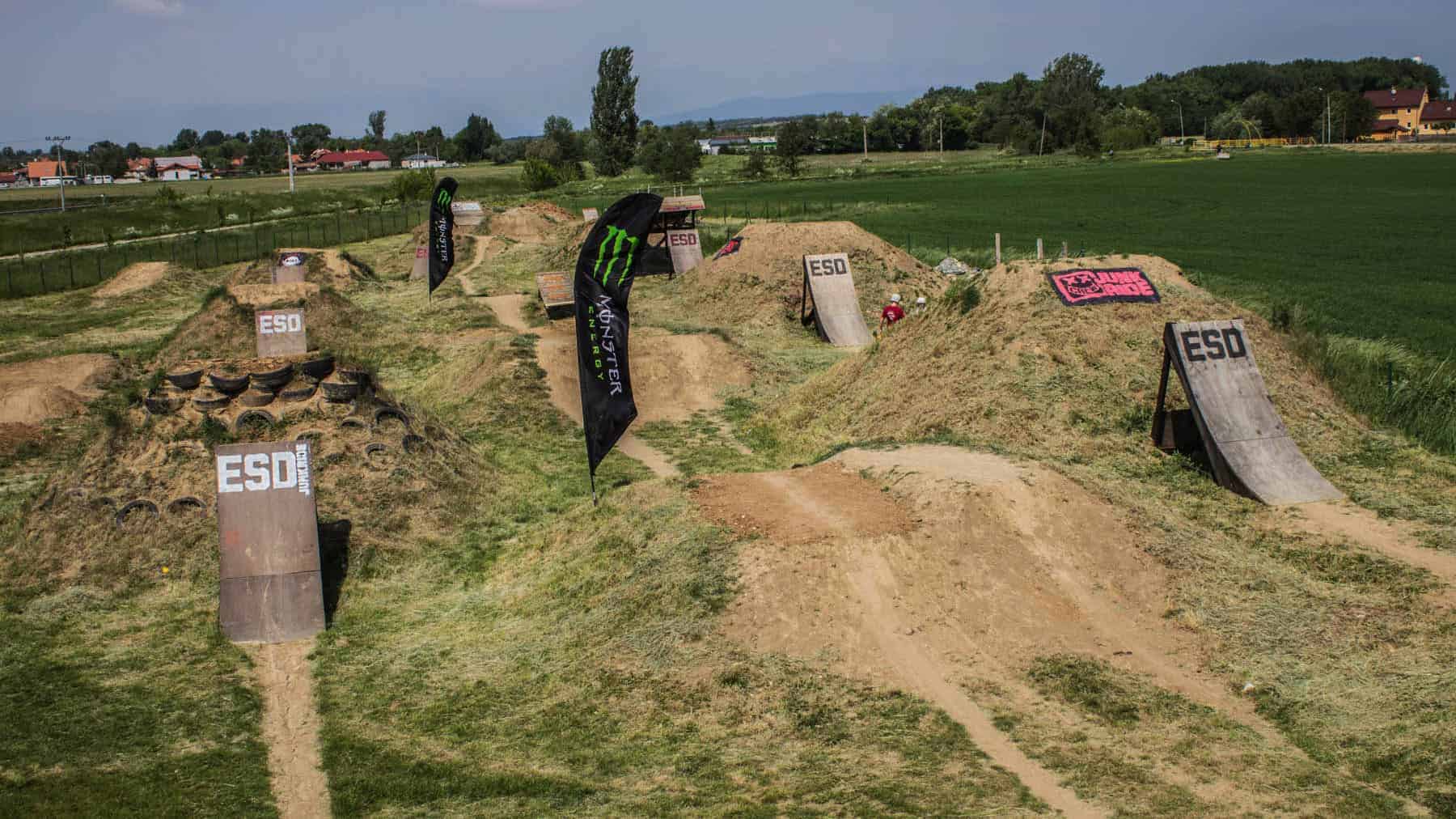 2016 / Junkride Freestyle Park Šurany – completion of outdoor zone skatepark. pumptrack, dirt jump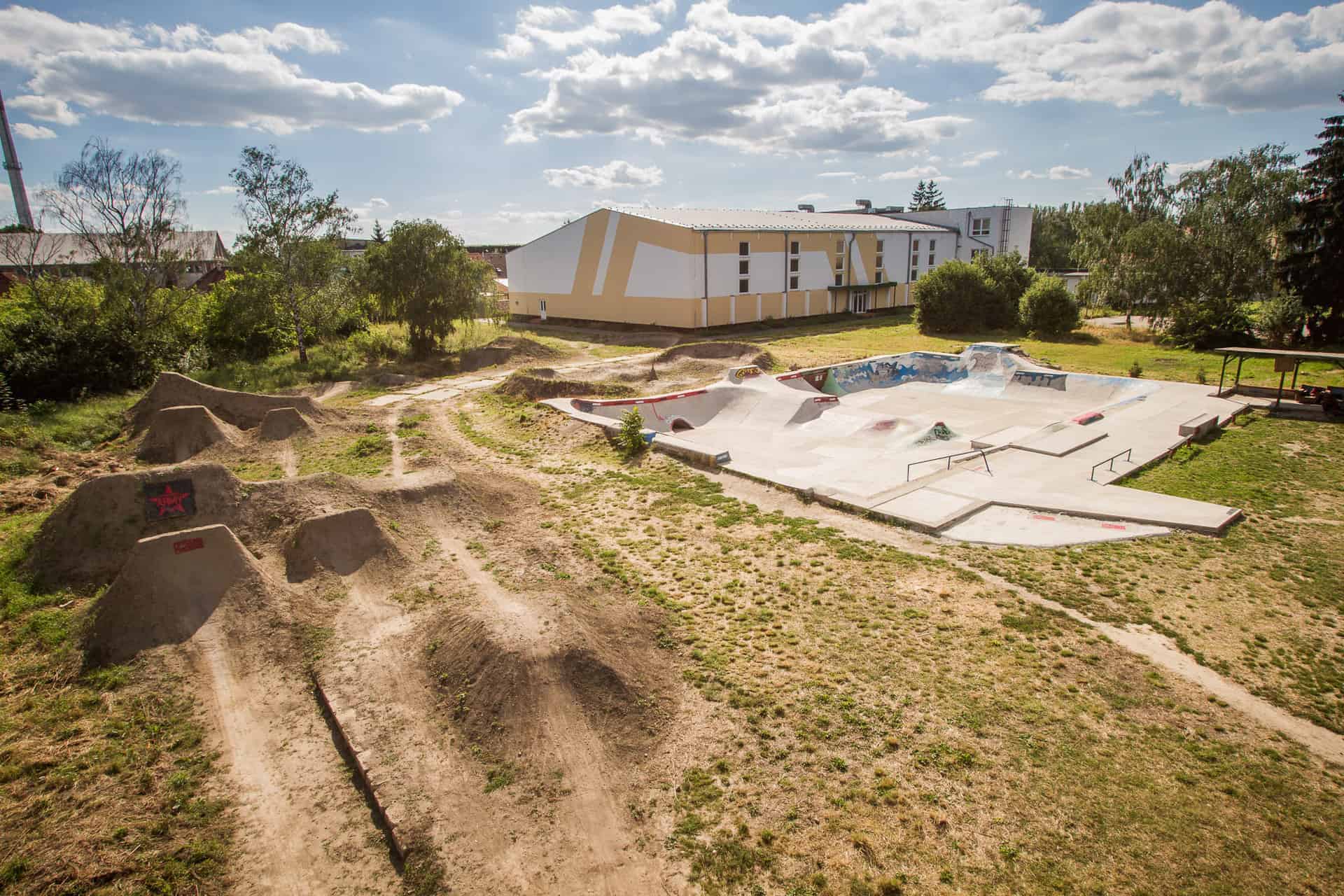 2015 / Opening of new hall –  Junkride Freestyle Park Šurany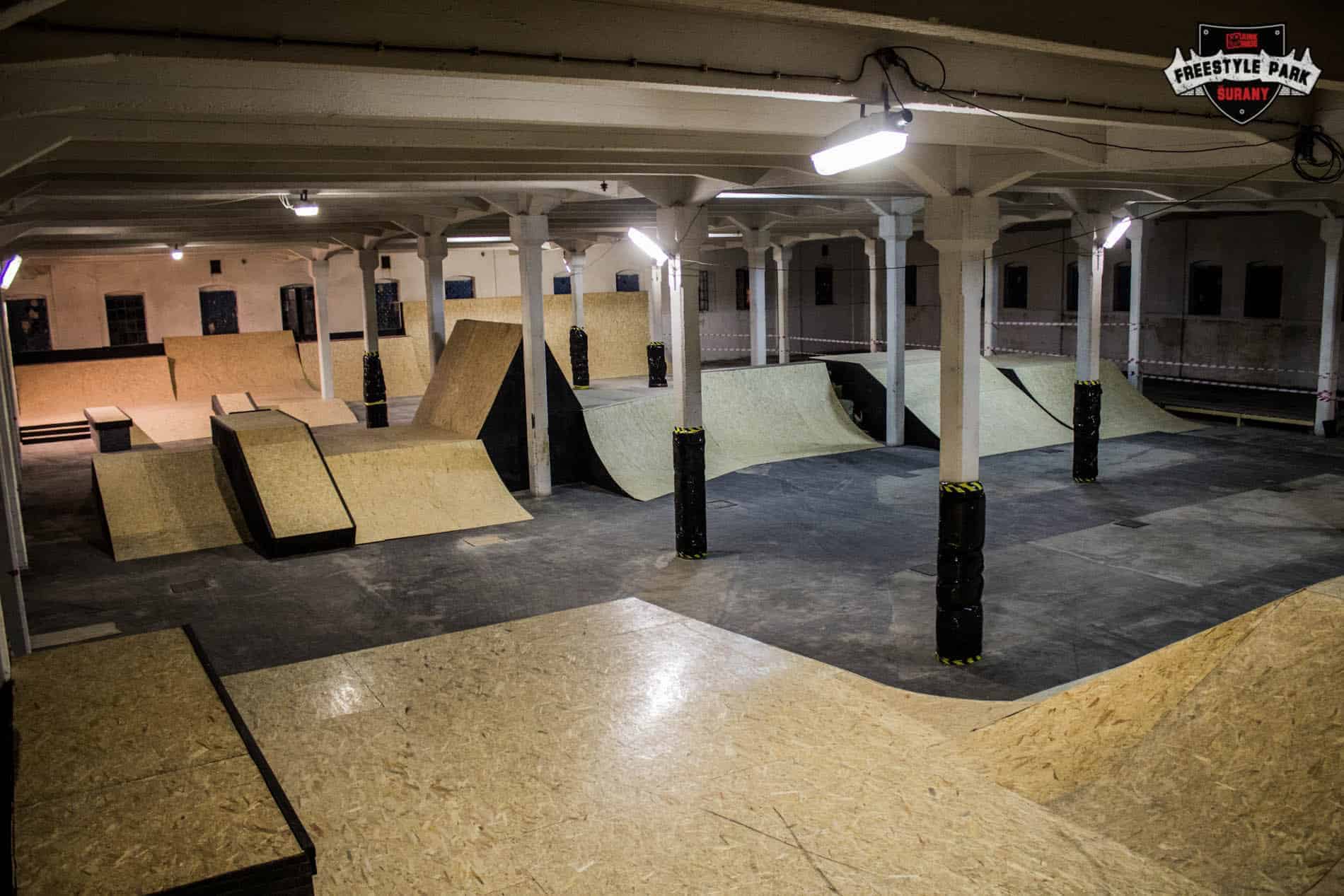 2013 / Concrete skatepark construction in old pool in Šurany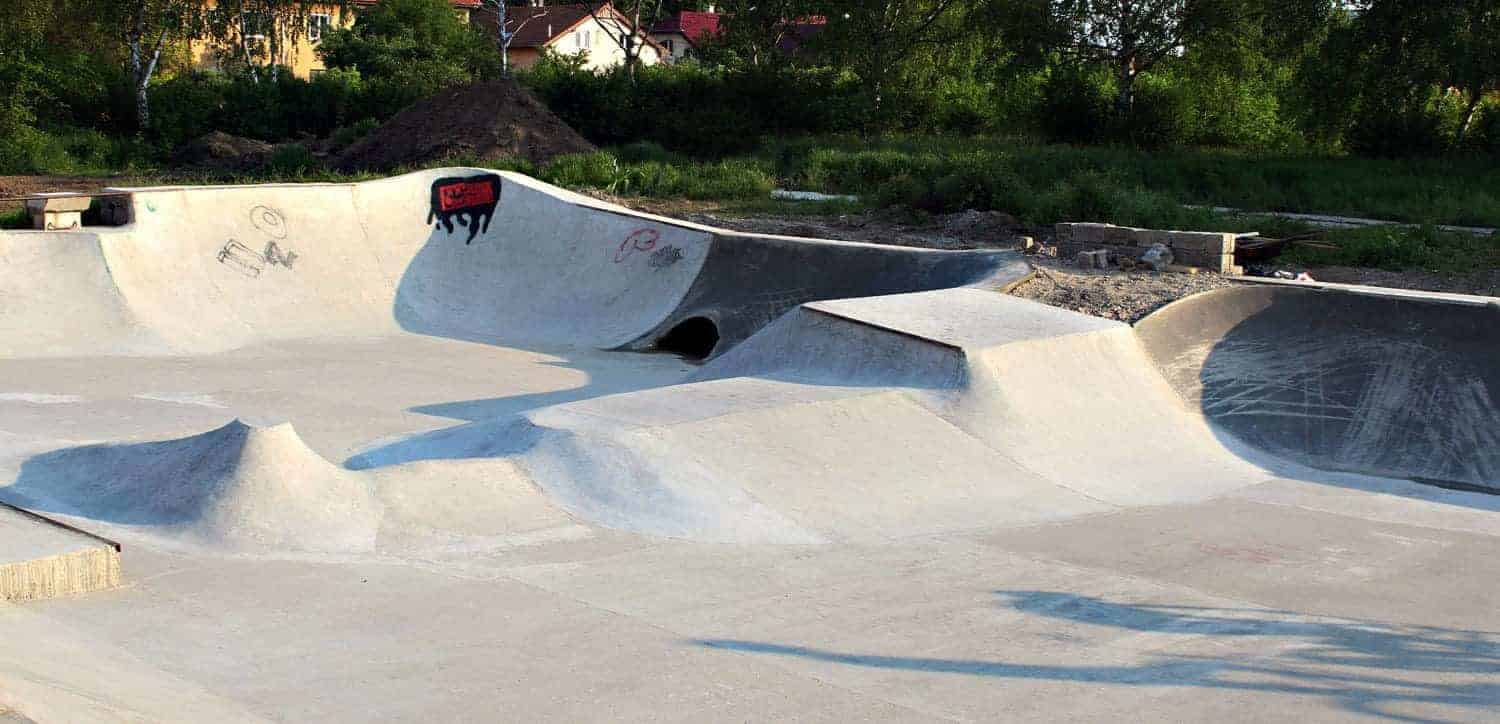 2011-2014 / Construction of old hall in Šurany